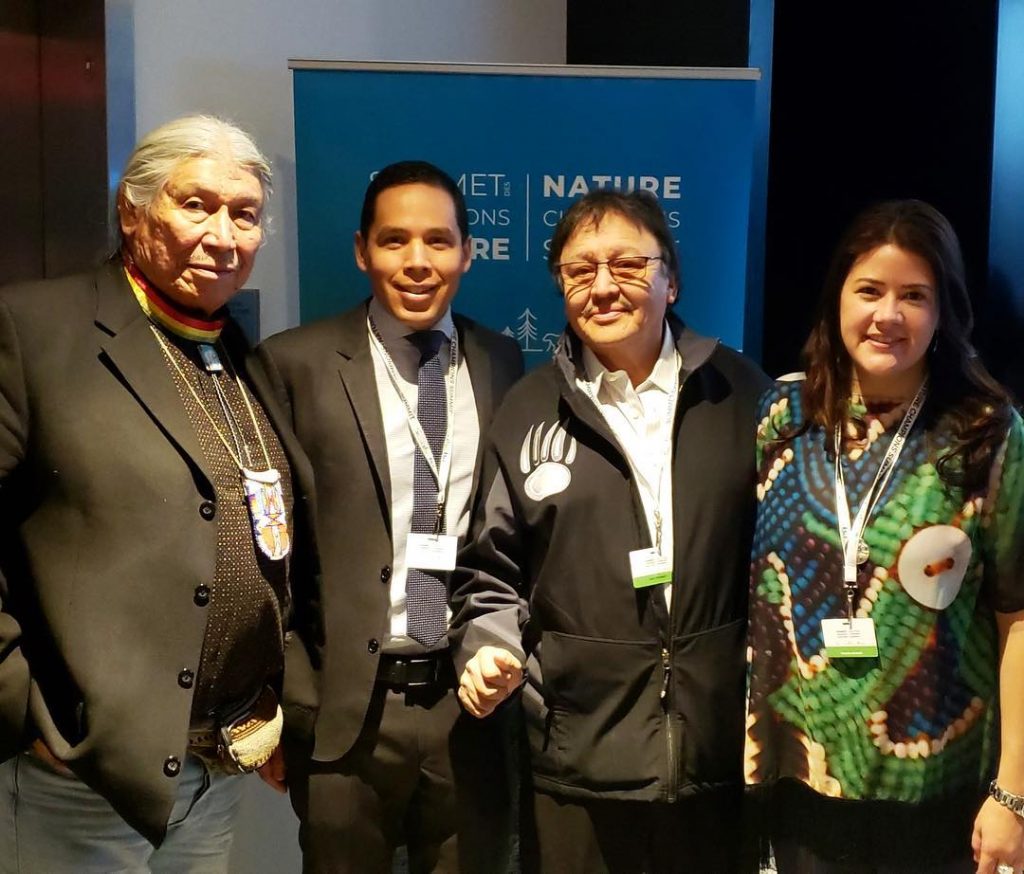 Indigenous voices from across the North voiced their concerns about climate change and the need for action at the Nature Summit held last week on Mohawk Territory near Montreal, Quebec.
The Summit brought together major international leaders from government, business, foundations, Indigenous communities, and non-governmental organizations to accelerate global nature protection forward. The summit was hosted by Canada's minister of the Environment and Climate Change, Catherine McKenna. https://twitter.com/cathmckenna/status/1121573734224146437
"Canadians love and value nature. That's why the Government of Canada is working hard to double the protection of our lands and oceans from coast to coast to coast. By hosting the Nature Champions Summit, Canada is seizing an urgent opportunity to work with international leaders to advance an equally ambitious agenda to protect the world's nature." – Catherine McKenna, Minister of Environment and Climate Change
Quick facts
Canada is co-chair of the process leading to the Conference of the Parties to the Convention on Biological Diversity in China in 2020, which will bring together 190 countries to set nature goals for the next 10 years.
The world's wildlife populations have declined 60% since 1970. In Canada, 500 species are at risk of extinction.
The Government of Canada is committed to doubling the protection of Canada's lands and oceans. That means increasing the protection of land and freshwater to at least 17% of Canada's total area, and increasing the protection of our oceans to at least 10%.
Budget 2018 announced the Government of Canada's Nature Legacy initiative—a historic investment of $1.35 billion over five years to protect nature.
Canada is rich in natural resources and biodiversity and is home to one quarter of Earth's boreal forests and wetlands.
Nature and biodiversity are at risk in Canada and around the world. In Canada alone, over 500 species are at risk.
The Government of Canada, in collaboration with the provinces and territories, has implemented a Pan-Canadian Approach to Transforming Species at Risk Conservation in Canada, which aims to shift focus from a single-species approach in conservation to a more multi-species and ecosystems-based approach in conservation efforts.