Yellowknife RCMP are advising the public to be aware of a stranger trying to lure children, after a report of a suspicious person in a vehicle allegedly requested a female youth to get into his vehicle this past Saturday.
In a press release issued Sunday, G-Division RCMP say an 8 year-old girl heard a male voice asking her to "come, get in the car" in the area of Gitzel Street.
The female youth was in front of her family home when the incident happened.
The 8-year-old had no physical or verbal interaction with the man and was able to walk to safety.
At this time, there is no description of the driver. A white vehicle was seen in the neighborhood.  The vehicle might or might not be linked to this incident.
RCMP are requesting persons who may have been in the area, between approximately 2:00 to 2:30 PM, to contact the RCMP to report any suspicious activity.
Yellowknife RCMP will be conducting additional patrols in the area to ensure public safety.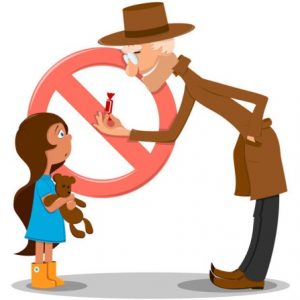 The RCMP reminds parents and caregivers to be thorough in educating children in their care with regards to the risks of speaking to strangers and to immediately report suspicious activity.
RCMP investigators ask that should anyone have more information regarding this incident, they are asked to contact the Yellowknife RCMP at 867-669-1111