William Rodgers and Rylan Wainman couldn't stop talking about their workouts. Their philosophy teacher called them "meatheads."
Rather than quiet down, the two students of East Three Secondary school in Inuvik decided to turn their love of fitness into a science experiment.
Now, their study on the social acceptance of steroid use is about to be presented at this year's Canada-wide Science Fair (CWSF) in Edmonton.
The CWSF, a project of Youth Science Canada, unites young science enthusiasts from all across the country to showcase their projects. Six projects from the NWT will be presented at this year's fair, on topics ranging from mental health to sleep deprivation to the DNA of a strawberry.
Rodgers and Wainman wanted to know how socially accepted steroids are by gym users. They surveyed gymgoers on their attitudes towards steroid use in personal fitness, in bodybuilding competitions, and in other competitive sports.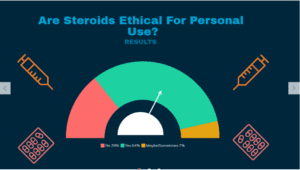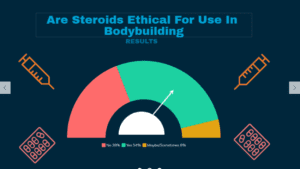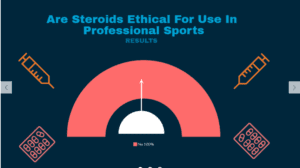 Their study yielded some surprising results: Most gym-goers were opposed to steroid use in competitive sports, but felt they were fine for personal fitness. But respondents were more divided on the issue of steroids in bodybuilding competitions: About half of respondents felt it was fine, while about 40 per cent felt it wasn't. "I just thought it was a little funny because bodybuilding is considered a competitive field and a sport, so it was weird to me why people thought that steroids are fine there, but when it comes to other major league things, they chose to disagree," says Rodgers.
Wainman says this is likely due to the different cultures of various sports, including bodybuilding. "For example, baseball has a culture [where] every single player chews bubble gum," he says. "Different sports, they almost have different cultures built up around them. And bodybuilding culture has a culture of drugs built up around it."
From their school's Wisdom Fair, the pair's project was chosen for this year's CWSF, which runs later this month.
In the future, the pair would like to expand their study to include a larger sample size: Just thirteen people responded to the survey, mostly at Inuvik's Midnight Sun Recreation Complex. "I think it would be especially interesting to see if there's any differences depending on the location and accessibility to these drugs," says Rodgers.
A full list of this year's projects, including those from the NWT, can be found here.